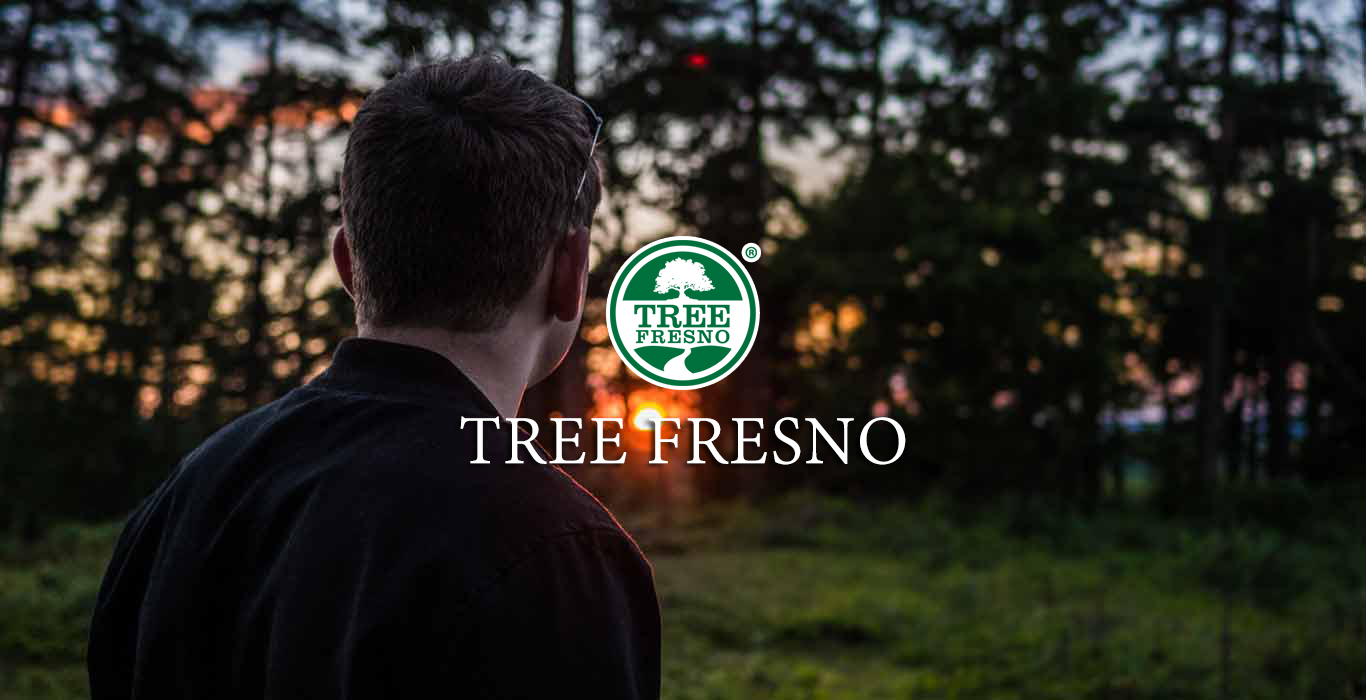 Reedley going green with trees
Tree Fresno has proposed adding more than 2,000 trees to Reedley in a first-ever citywide tree planting project.
Planting could begin as early as next spring, said Lee Ayers, chief executive officer of Tree Fresno.
The Reedley City Council voted 3-1 on Sept. 23 to give $10,000 to Tree Fresno to develop a community landscape plan for Reedley.
The total cost of the landscape plan is $30,000. Reedley will give Tree Fresno the $10,000 once Tree Fresno raises the other $20,000.
Council Member Anita Betancourt voted "no" and Council Member Rick Rodriguez was absent.
Tree Fresno – a nonprofit Fresno-based organization – planted a memorial tree last year on the Rails to Trails Parkway for Sheryl Nickel of Reedley, who wanted to honor her late husband, Ray.
That led Ayers to collaborate with e good of all Fresno County and surrounding counties," Zieba said.
Over the past 29 years, Tree Fresno has planted 40,000 trees in four counties — Fresno, Kings, Madera and Tulare counties.
Tree Fresno recently planted 300 trees in a Clovis neighborhood but has never done a project across an entire community.
Betancourt said she voted against the plan because the city can't take care of its existing trees.
She said the trees on the Rails to Trails Parkway are "dying" and "look dirty."
"I feel like we can barely take care of what we have right now," Betancourt said. "Trees look good and are important, but if we're going to plant them and can't take care of them, I can't see [supporting] that."
Additionally, Betancourt said, trees require water, something that is scarce in the current drought.
Ayers said trees have multiple benefits. They improve property values, contribute to energy conservation, provide shade and enhance air quality.
He said the landscape plan will identify areas where trees can be planted and list specific types of trees that would work best in Reedley – trees that are native to the area, drought-tolerant and don't lift up sidewalks. He also said Tree Fresno is committed to serving as a resource to help maintain the trees, once they are planted.
Ayers said the plan will position the city – in conjunction with Tree Fresno – to go after grant money to implement the plan.
Ayers said Reedley could take advantage of an "extraordinary" amount of money in the governor's budget this year for urban forestry – over $10 million for disadvantaged communities.
Ayers said it's possible that over 90 percent of the trees in Reedley would be planted on private property, including backyards and front yards.
"Our aim is to have a plan that is so compelling that everyone will want to plant trees," Ayers said.
Tree Fresno has pitched the plan to the Kings Canyon Unified School District, Adventist Medical Center – Reedley, and the Greater Reedley Chamber of Commerce. All have expressed interest in the project. Palm Village Retirement Community already has committed funds to the project.
When Tree Fresno first approached the city about the landscape plan, Zieba said, she was a little "standoffish" because she thought Tree Fresno was going to ask the city to foot the bill. However, she said, Tree Fresno's offer to pay two-thirds of the amount was "very admirable."
Ayers said Tree Fresno reached out to several neighboring communities, but Reedley seemed the most receptive to the plan.
Council Member Ray Soleno Soleno said trees could also help the city meet the state's guidelines for cutting greenhouse gases and reduce the city's carbon footprint by enhancing air quality.
Mayor Bob Beck also favors the landscape plan.
"This is a project that, if it gets a foothold, might help us in the long run. It would be an advantage," Beck said.
Council Member Mary Fast likes the aesthetics of trees. She said there's nothing prettier than a tree-lined street. "It's fun to walk in, it's fun to bike in, and I believe very much that trees in a neighborhood make a big difference," Fast said.
Follow this link to read it on the Reedley Exponent Website