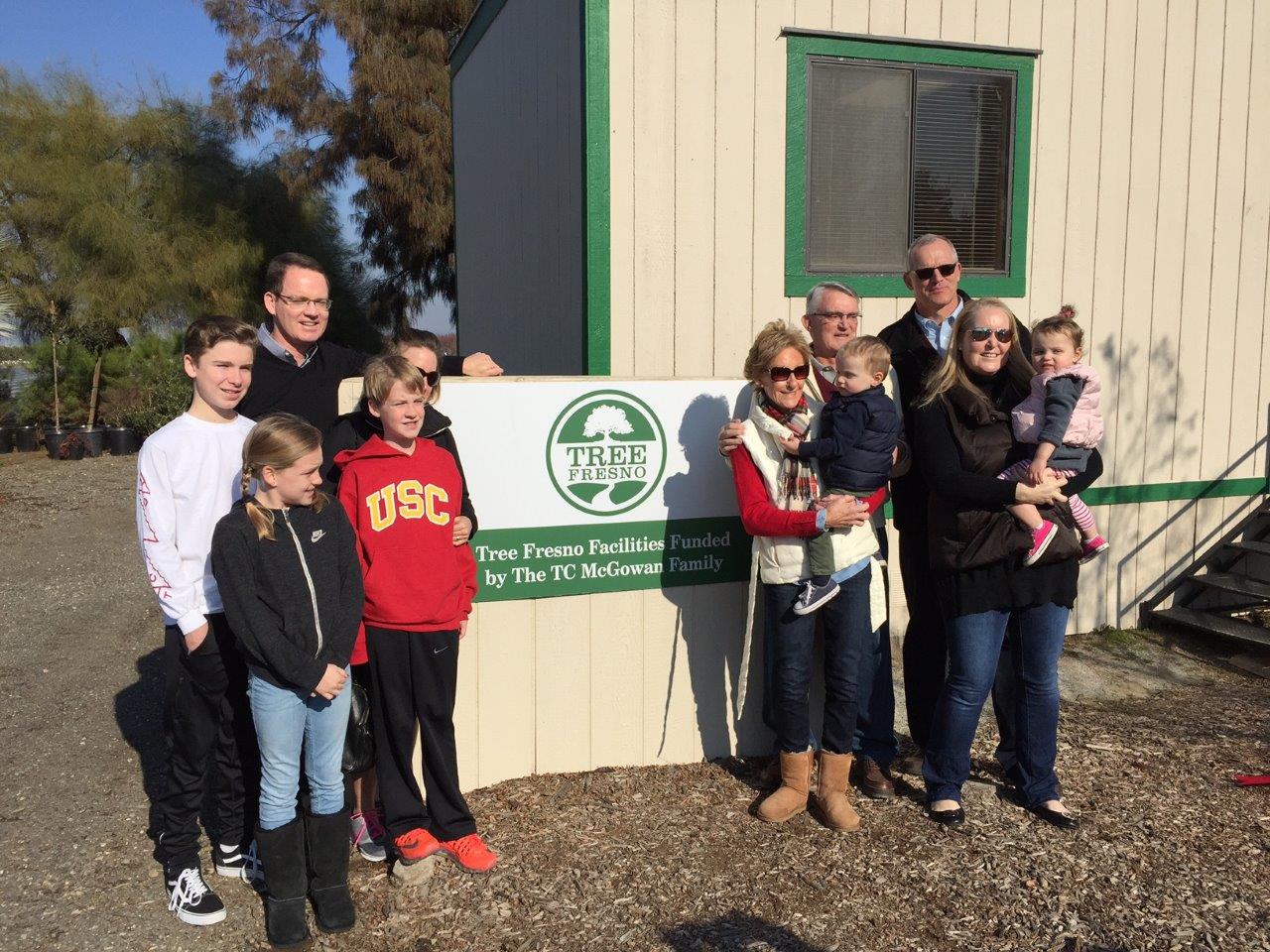 McGowan Family Donates Funding for Tree Fresno Facilities
Fresno, California. January 7, 2016. Tree Fresno announced today that the TC McGowan Family has established a long-term funding plan to cover the cost of the organization's headquarter facilities which are located on the Fresno State campus. Currently, Tree Fresno pays quarterly rent to the University. In making the announcement, Tree Fresno Chief Executive Officer, Lee Ayres, noted that the "McGowan Family donation will reduce the gap between our expenses for operations and income from donations and events. This is wonderful news for Tree Fresno as it helps us bridge the gap and continue with our mission to transform the San Joaquin Valley with trees, trails and beautiful landscapes. We are grateful to the McGowan Family for this generous donation. They have been long-time supporters of Tree Fresno and continue to show their support.
"Tree Fresno is one of those community organizations that needs everyone's support," said Tom McGowan. "It does great work and is unique within our region. I have been amazed at how much it accomplishes with such a small band of supporters." The McGowan Family owns and operates Automated Office Systems which has offices in Fresno, Visalia and Merced. "The work they perform enhances all of our lives," McGowan noted.
"Tree Fresno has a 30 year history of planting trees throughout our four county region," Ayres said. "In those 30 years we have planted over 40,000 trees in parks, trails, medians and school sites." In order to sustain this progress in the years to come, Tree Fresno has launched the "San Joaquin Green" initiative an ongoing plan to create Tribute Groves, the Valley Arboretum, a demonstration garden, living laboratories at the schools, and other transformative greening programs for the San Joaquin Valley.
For more information contact Tree Fresno at 559-221-5556 or visit www.treefresno.org.