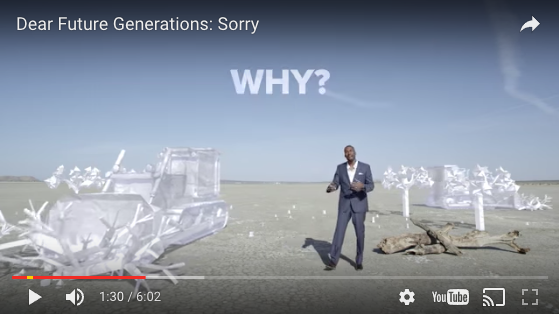 Earth Day – Dear Future Generations: Sorry
While issues like global warming and deforestation plague our world, a rapper has partnered with Stand for Trees, to remind us that not all hope is lost — we really can do something about it.
In a video entitled "Dear Future Generations, Sorry," outspoken rapper Prince Ea uses some poignant words to give us a glimpse into what the world could look like one day, by addressing generations after our time.
Watch Prince Ea's video below. To learn more about Stand For Trees, visit their website here.