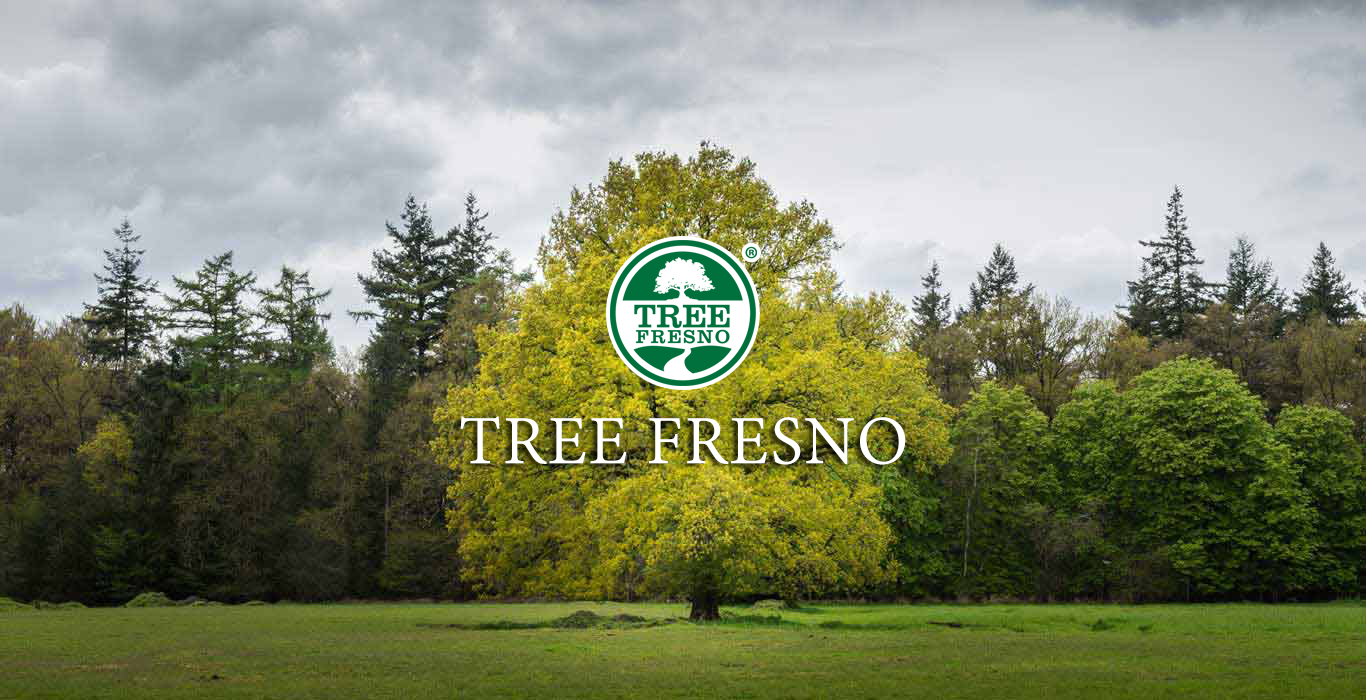 By Bill McEwen – The Fresno Bee
Originally published in the Fresno Bee onWednesday, Sep. 26, 2012
It's not like Tree Fresno has been in witness protection. The nonprofit has lived up to its name by planting 39,000 trees over 27 years, including 4,100 on school campuses.
But the organization is beginning to rebrand itself, anyway, and preach to local leaders about how raising Fresno's quality of life would invigorate an underperforming economy.
Their strategy — creating more trails and greenbelts while continuing to add to the urban forest — will be unveiled this afternoon with a reception and tour of Tree Fresno's new office across from the Gibson Farm Market at Fresno State.
"We're proud of our accomplishments," says John Valentino, president of Tree Fresno's board of directors. At the same time, he says Tree Fresno is frustrated about high crime, unemployment and dropout rates.
Says Tree Fresno board member Mark Keppler: "The status quo is unacceptable. If we improve our quality of life, we will see economic development."
These aren't radical ideas. They echo what economists cite when analyzing why some cities prosper and others stumble along or deteriorate.
"Trees, trails and greenbelts make our region investment-worthy," says Lee Ayres, Tree Fresno's chief executive officer.
To its credit, Tree Fresno is thinking big.
Its leaders want to vault Fresno from last in parks among the nation's 40 largest cities to the top 10 over the next decade. They want to build partnerships with every high school in the region. They're talking about developing a Valley Arboretum that would be a signature amenity for the region. And they're planning to plant groves of trees honoring military veterans on the San Joaquin River and Fancher Creek parkways.
All of these efforts require money, as well as elbow grease from scores of volunteers.
Getting people out to plant trees has never been a problem for Tree Fresno. For example, 2,800 volunteers turned out for the Great Rail Tree Planting in 2000.
Money? Well, that's always a problem — but the cupboard isn't as bare as you might think. Before voters overwhelmingly passed Fresno County's 20-year transportation sales tax extension in 2006, proponents touted that $53.3 million would go to trails in urban and rural locations.
The recession has knocked down that total. Tony Boren, executive director of the Fresno Council of Governments, says the half-cent tax is on track to generate about $42 million for trails — a total that would rise as the economy picks up.
But Fresno's financial plunge and slow recovery have delivered a double whammy. Not only have local governments cut back on park and trail maintenance to balance budgets, the county and its cities lack money to service new trails that could be built today with Measure C funds.
In addition, the Measure C spending plan strictly regulates trail funds: "They must be spent on new trails," Boren says. "Meanwhile, Fresno and Clovis are saying, 'We can't afford to maintain what we have now.' "
A solution: How about the people who lobbied for Measure C trails go to COG and ask for a tweak that would allow some funds to be used on trail maintenance? In return, the Fresno and Clovis city councils could agree to make new trails and greenbelts a higher priority when the economy picks up.
Our county is greener than it was in 1985 when Tree Fresno's first volunteers raised $27,000 with a telethon and planted trees in downtown and the Tower District.
We need to get greener still. Think of it as a down payment on prosperity.
Read more here: http://www.fresnobee.com/2012/09/26/3008373/mcewen-tree-fresno-reboots-efforts.html#storylink=cpy